Terms and Conditions
The person responsible for the payment agrees that all charges and deposits incurred by cadillacescaladelimonj.com are not refundable if the service is canceled.
Acceptable payment methods include checks, cash, and the major credit card – 3.5 percentage surcharge on credit cards
The customer is the one who authorizes all unpaid balances and deposits verbally or in writing.
At the time of picking up, payment is required
cadillacescaladelimonj.com reserves all rights to substitute any vehicle with another vehicle as long as it's a similar size or larger and is not distinct in color. All prices quoted are subject to availability at the time of booking. Rates are subject to change at any time without notice.
It is forbidden to smoke inside cadillacescaladelimonj.com vehicles. Smokers found in the car will be requested to put out the smoke, and the Customer will be subject to a $100 charge for each incident. No sale, possession, or consumption of illegal or illicit drugs allowed. Violations will result in immediate termination of contract and services and forfeiture of all the money paid for deposits and service charges.
Clean-up costs for accidents or vomit caused by customers are the charge of the customer. $350.00 fee for any damages to the vehicle caused by the passengers
Your contract states that drivers aren't permitted to carry more passengers than the contracted number.
The gratuity for the driver is not required; however, it would be significantly appreciated
that cadillacescaladelimonj.com is not responsible for delays caused by traffic conditions, accidents, or other unforeseeable acts by God. Any time lost due to such circumstances is compensated after the charter. Any downsizing of the period previously reserved for service or the size of the vehicle does not relieve the customer of the obligation of paying the entire amount of the originally scheduled charter.
If your charter extends beyond the scheduled time, The remaining time will be charged in one-hour increments. The charge will be in ratio to average rates for the day. This will be stated on your contract or in your verbal agreement.
Passengers under 21 years old can't drink alcohol. If no legal guardian is present, no alcoholic beverages will ever be permitted on vehicles or served to passengers under 21 years of age. If any minor is found drinking alcohol, the ride will be canceled, and all fees and deposits are forfeited. Drinking alcohol by minors is not permitted under any circumstance, and alternate beverages can be requested at an additional charge.
The person in charge of payment understands and agrees that all deposits and charges are reassessed by cadillacescaladelimonj.com and are non-refundable if service is terminated.
Suppose, at any time, the service ceases because of unruly behavior. In that case, damages to the vehicle or abuse of any kind that cadillacescaladelimonj.com believes to be valid, a refund of money will be offered. cadillacescaladelimonj.com reserves the right to cancel services if it believes that is appropriate.
Unwinding from the sunroof while the vehicle is operating is not allowed. Minor passengers cannot use the car without the sunroof closed or locked. The dividers must also remain locked.
cadillacescaladelimonj.com's employees and cadillacescaladelimonj.com are expected to be able to exercise discretion.
Limitations of Liability
cadillacescaladelimonj.com does not take responsibility for:
Loss or damage to luggage or carry-on baggage, including contents. Items that are susceptible to damage in transportation
While we're pleased to let you bring your videotapes, compact discs, as well as other items of your personal, we do not take any responsibility for any items placed in the vehicle at or after the limousine rental period.
Regardless, any failure or inability to use the service is restricted to communication failures and other issues related to the delivery or transmission of information obtained.
If there's any physical injury to the limousine caused by the customer or any passenger, there will be an additional fee of $350.00 to fix and clean the limousine. This includes any person who becomes sick in the limousine. cadillacescaladelimonj.com is solely responsible for determining whether the limousine is suitable for use in unconventional ways or worn out. They also have the knowledge and experience to manage all hire limousine use.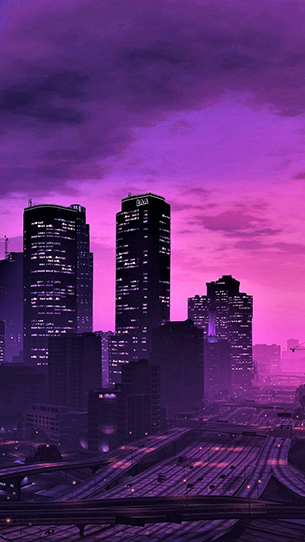 CALL US ON:

718-412-3464